After a packed 2017, I decided to take a short break and go and see some friends who live in Japan, whom I had met during a language course that I took in Toronto, in Canada. Unfortunately, I didn't have the time to see them all, because I met so many Japanese people when I was in Canada.
Preparation
For this trip, as you can imagine, I had to work a little to finance my holiday plans. Once I'd put a small amount of money aside, I started to find out more about Japan. Out of force of habit, I took a look at the two biggest booking sites, booking.com and airbnb.com. I noticed that the rooms aren't very big and that there are also capsule beds, where you can sleep – but nothing else – for a very modest price.
Despite this, I fell in love with a hotel in Shinjuku, where the rate was affordable for the days I wanted to book, and which had lovely views from its top floor. The hotel in question was the Granbell Shinjuku Hotel: a very modern, functional property. Inside the reception, there are a number of different vendors inside the property, with items on offer at the same prices as outside – something that is extremely rare in Europe. A bar, with a terrace is also provided to guests and, quite simply, I was very happy with my stay at the hotel.
I had worked with some of my Japanese friends to put together a list of sites to visit during my stay in Tokyo and, thanks to the Travelfly website, I had planned my stay perfectly.
Preparing for customs and immigration
When you arrive in japan, you need to be ready to complete several documents to be able to enter the country. I recommend that you put together a small folder of documentation before leaving on your trip, containing all the important documents that you might need: confirmation of your hotel booking and flight, an emergency number for the embassy, and so on. Don't forget that rules for entering the country vary depending on the length of your stay and your nationality, so make sure you're aware of these before leaving home!
Reaching downtown Tokyo from Narita Airport by public transport.
From NRT international airport, the heart of the city is easy to reach by using the extensive public transport network. There are several Metro lines that you can use to reach the city centre. There are several different transport companies within central Tokyo but they practically all use the same system. For example, if you need to go to Station X, you view the list of stations to find out the amount to select when buying your ticket. Naturally, if you get out too far down the line, your ticket will no longer be valid and you need to pay a supplement to leave the Metro Station.
Using the Google Maps application, you'll never get lost on Japanese public transport and it will be easy to get around on the various lines (many Japanese people use it, too).
What you need to know about Tokyo's public transport network
In this vast Japanese metropolis, many different transportation companies are responsible for running several metro lines. You will, therefore, need to buy a ticket for each of their networks, and the process quickly becomes painful when you need to switch service providers. To make it getting around more pleasant, choose a Suica pass, which allows you to top up your card in advance and to use it as you see fit. The card costs just ¥500 and is valid on virtually any of Tokyo's public transport linens. When you leave Tokyo, you can get a refund of any unused balance left on your card.
There are also a numbe of rules that must be followed. Most of the time, you must walk on the left to make it easier to get round during rush hour. Don't worry – markings on the ground show where you need to walk. On escalators, always stand on the left – otherwise you will quickly be called to order by other travellers. To keep things simple, always walk on the left unless a sign indicates otherwise.
During peak times, some lines quickly degrade into chaose if you don't follow these rules. Here's a short video to explain how you should behave in the Metro.
Japanese food
Sushi lovers will be over the moon – Tokyo is home to countless fish restaurants. Fish is often served raw, but it can also be found in other forms. Unfortunately, I can't give you any recommednations as I don't eat fish. There are also a number of other, pork-based dishes.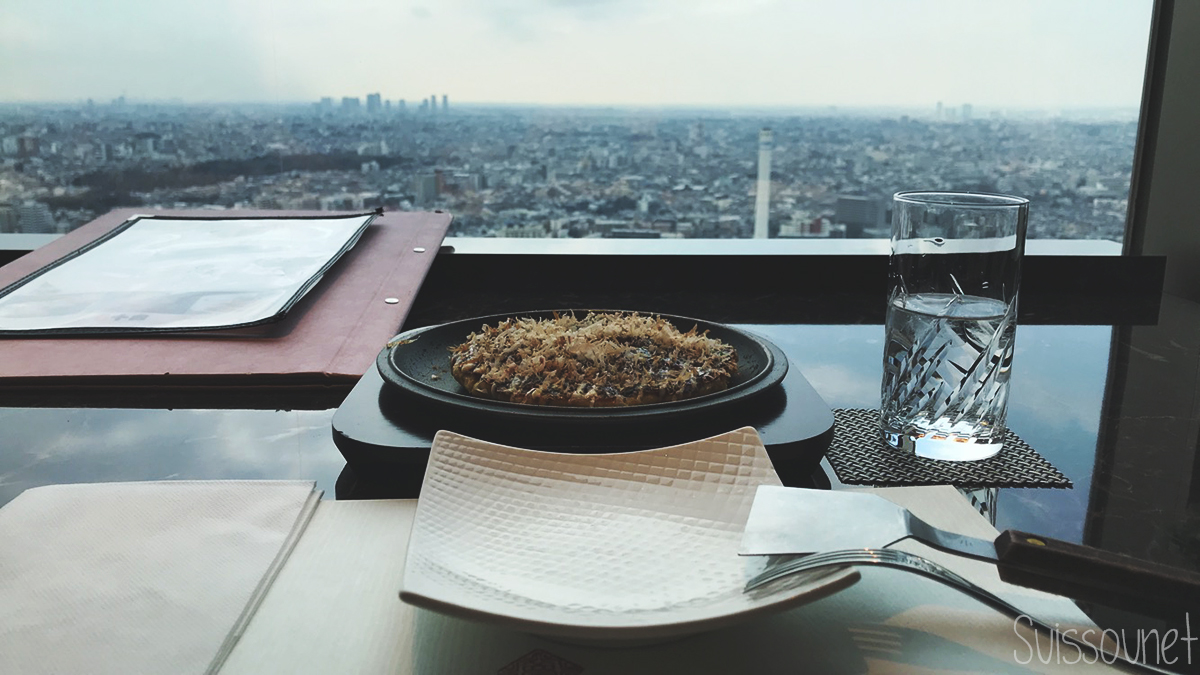 My Japanese friends introduced me to a dish, Okonomiyaki, which is extremely tasty yet relatively affordable. Tokyo also has plenty of fast food chains and restaurants serving European dishes, but I must warn you: these are European dishes served with a Japanese twist.
What about starting a trip to Tokyo in the suburbs?
Markets and shopping in Tokyo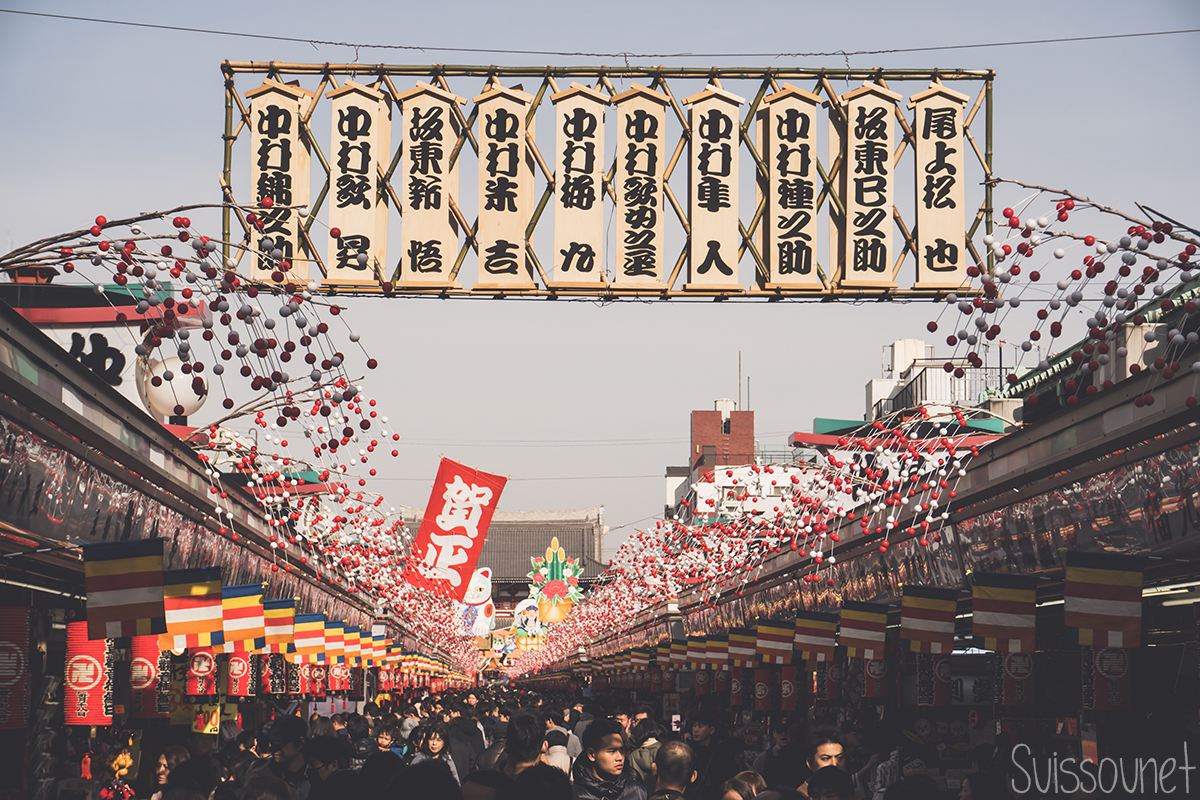 Nakamise Market is located opposte the extremely famous Sensoji Temple and, as you can imageine, it's extremely popular. There are plenty of local products available to buy here, alongside the souvenirs that you might expect.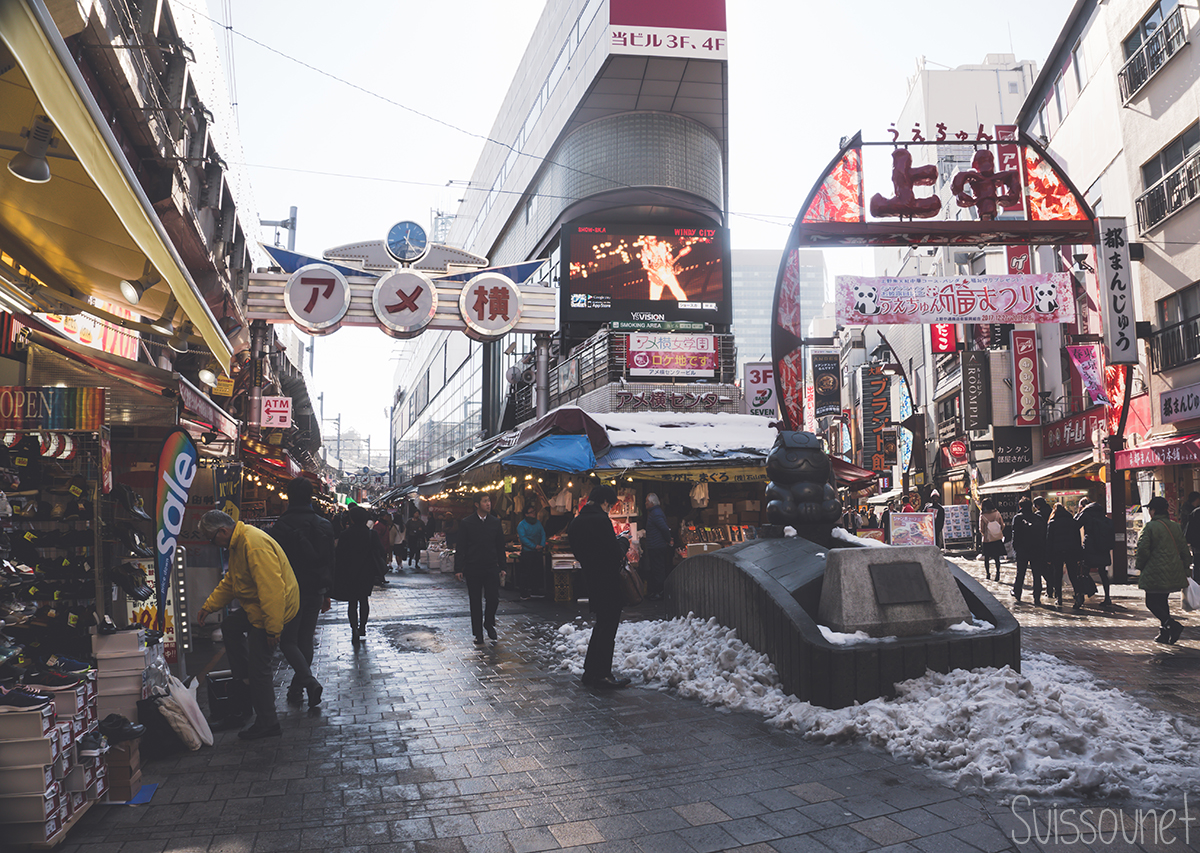 Ameyoko is one of the most popular markets, not far from Ueno Station. It's extremely popular with tourists and has all kinds of shops – but watch out, as some sell counterfeit goods. Also bear in mind that, unlike the rest of Tokyo, this area is not always exactly clean.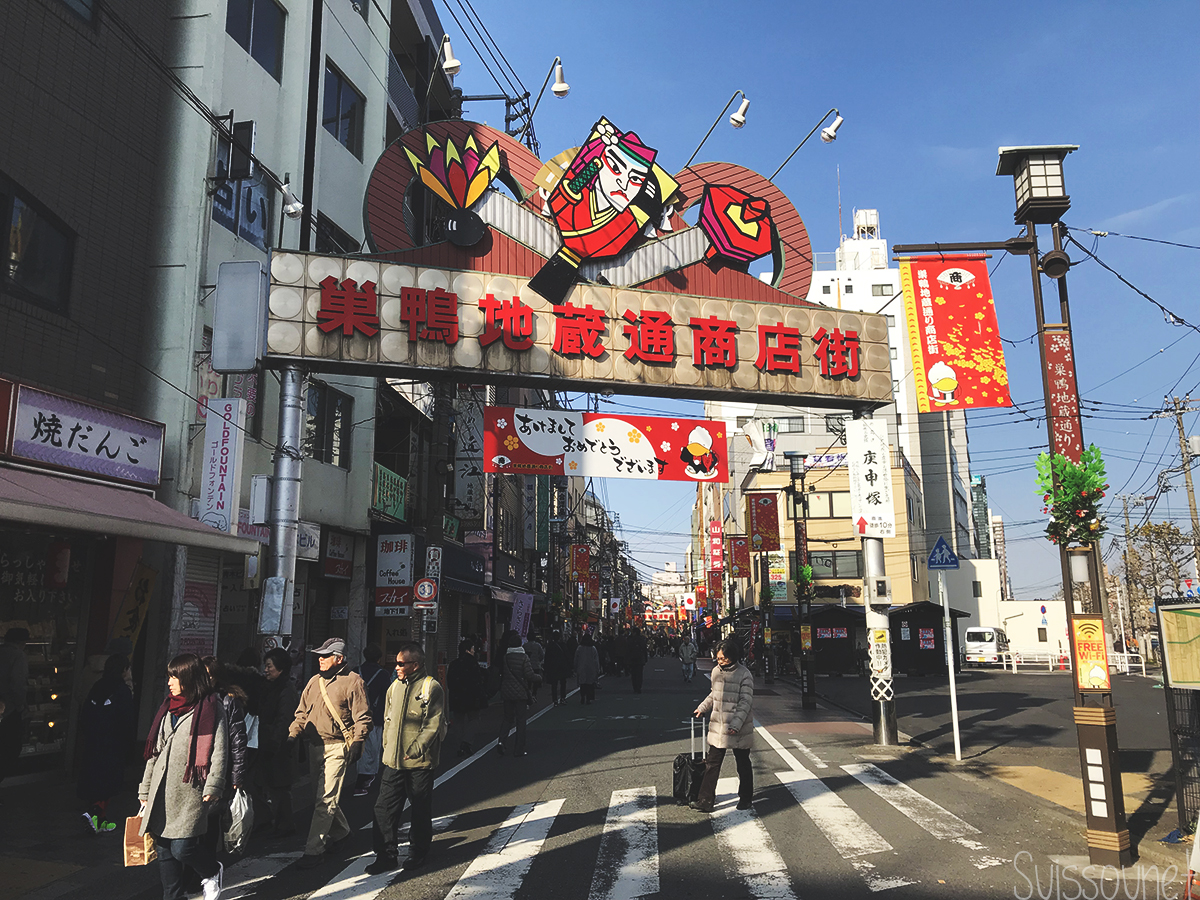 Sugamo is a market that is somewhat less well known and also much smaller than the others, mainly attracting an older clientele. Be careful when taking photos there, as some of the grandmothers are not fond of tourists.
Omotesando is the Japanese equivalent of the Champs-Élysées, Bond Street, or Fifth Avenue: you'll find all the world's biggest fashion labels. I suggest tha you call in for a Starbucks on the top floor of the Tokyu Plaza, where you'll find a stunning terrace with astonishing views.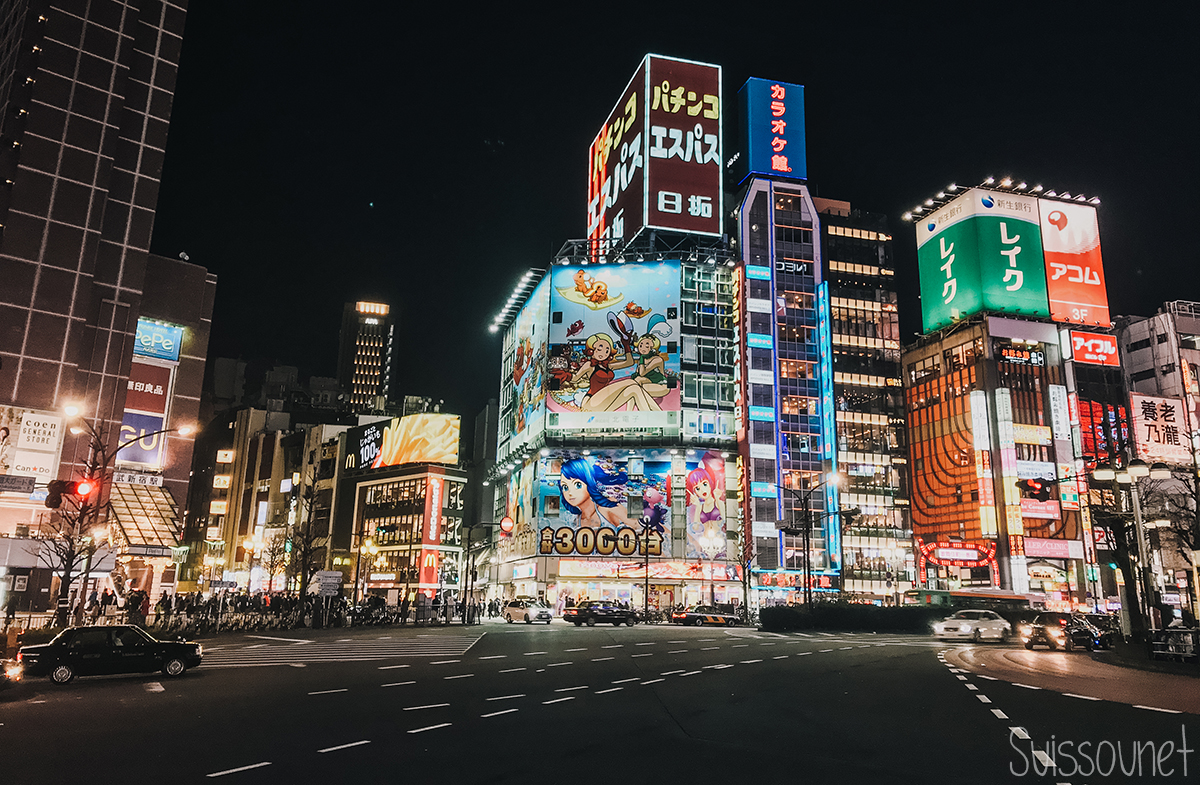 Shinjuku is one of the busiest areas during peak times, with three different stations serving this area of the city. This area of Tokyo is home to plenty of restauratns, as well as many large chain stores selling clothes, electronics, souvenirs, and so on.
Shibuya is very well known for its pedestrian crossing, with around 300 people crossing the road at once – something that is very rare at home in Europe. For anyone who is brave enough to watch the spectacle from above, head for the Starbucks that overlooks the pedestrian crossing on the second floor. Arrive very early or make sure you have plenty of patience to be able to get a waindow seat. Apart from the pedestrian crossing, there is more to see in this area of Tokyo.
The manmade island of Odaiba is located just outside the city centre. It's an enormous business and retail district, where you can go to the top of a big wheel that overlooks the city. The famous Gundam statue overlooks one of the entrances to the shopping mall, while Odaiba also offers stunning views over the centre of Tokyo, particularly from the famous Rainbow Bridge. If the weather conditions permit, you can even see Mount Fuji in the distance.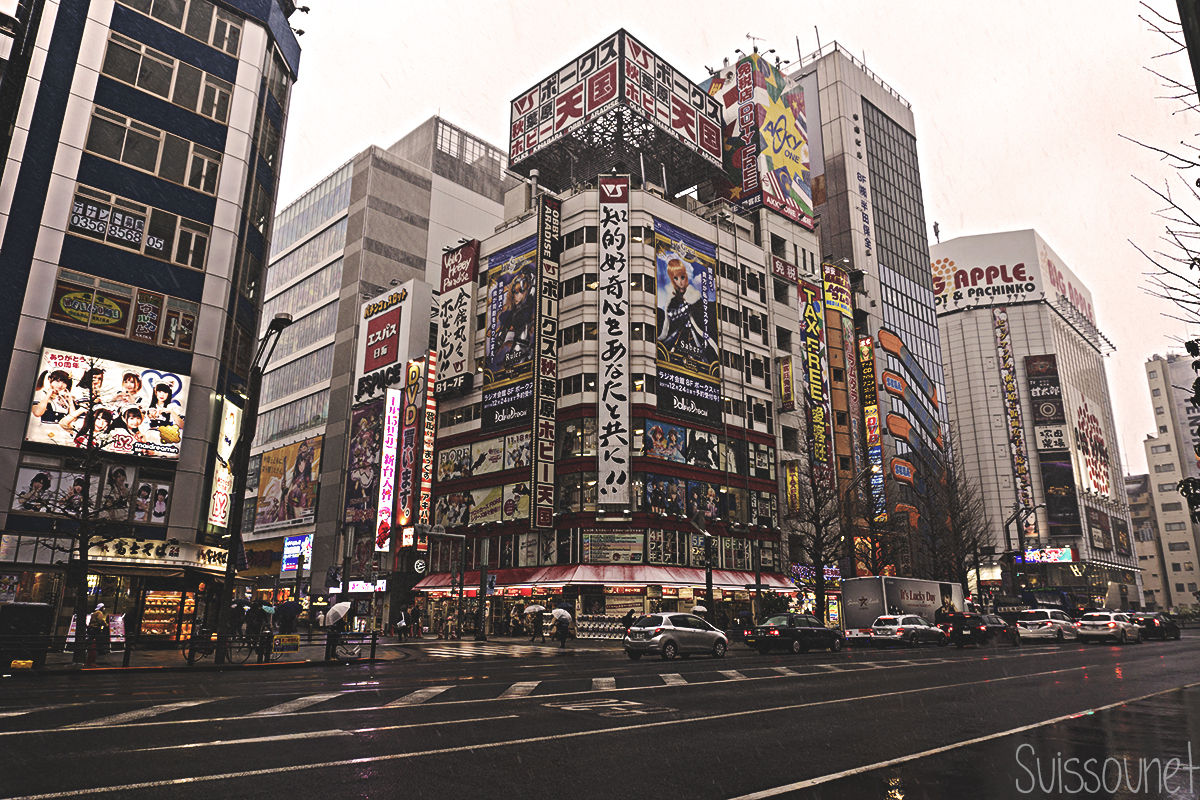 If you love electronics, I recommend that you take a look around Chiyoda. This is the district that is home to Yodobashi-Akiba, home to one of Tokyo's largest electronics stores. You get the impression that virtually any model in existence is available, such is the immense selection to choose from. If you want to buy something, I suggest that you compare the prices to the market price at home – there isn't always a saving to be made.
How to see Mount Fuji up close
Mount Fuji is a Japanese icon. When you arrive at Narita Airport, it can often be seen from your aircraft window. You can also leave Tokyo by public transport, heading for Arakurayama Sengen Park, which is not far from the Shimoyoshida Metro station. You should nevertheless allow two to three hours' travel time to get there.
Views over Tokyo
There are many different places that allow you to view Tokyo from above, some of which are free, though others do charge an entrance fee. Here is a list of some of the viewpoints you can visit – others are available!
Tokyo City Hall has two viewing points. Both of these are free, but their opening times are not the same. These viewing platforms offer breathtaking views over the centre of Tokyo, as you can see on this photo.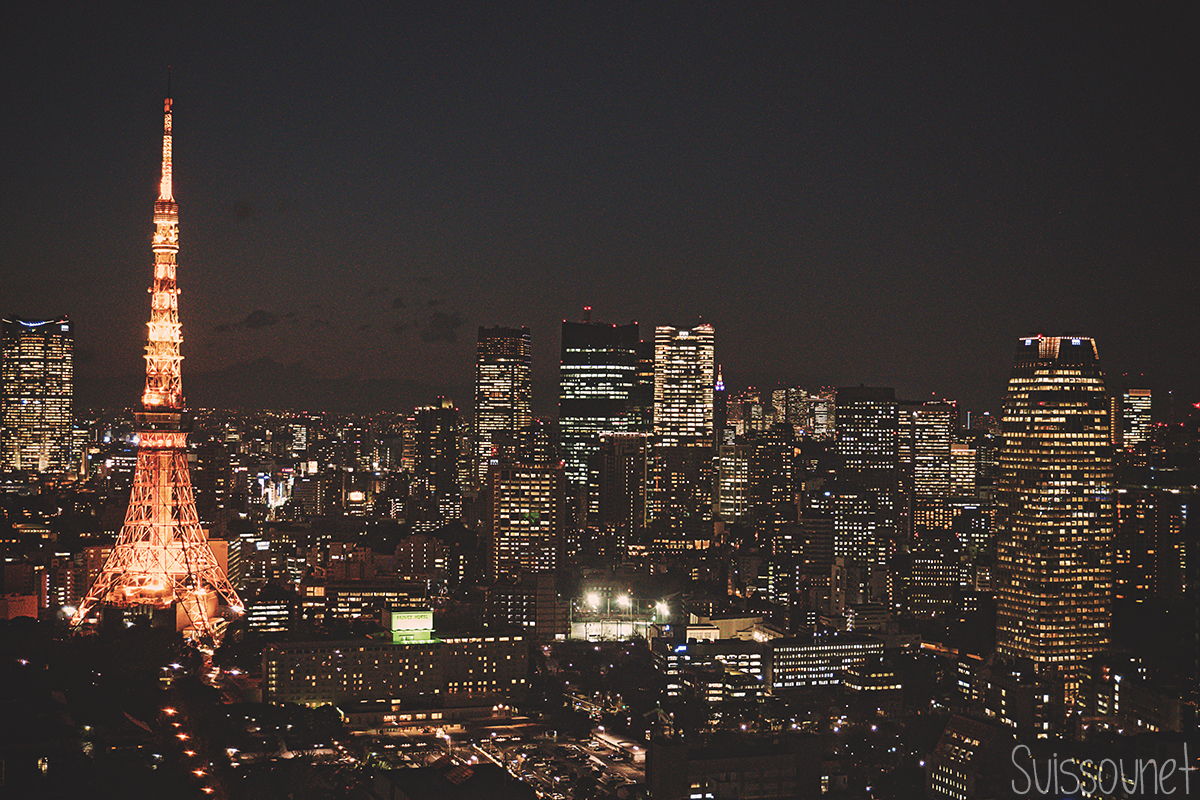 From the tower of the Tokyo World Trade Center, you can see the Tokyo Tower, and I recommend you visit it during the evening to make the most of the city when it is lit up.
With its distinctive shape, the Tokyo Sky Tree tower can be seen from far away and remains one of the most popular tourist destinations.
If you have any questions about Tokyo or Japan, please don't hesitate to get in touch with me – I'll try to help you wherever I can. I hope that you enjoyed this short guide to Tokyo – please don't hesitate to share it on your social networks.