I'd like to take you on some new adventures to Amsterdam, in the Netherlands. This capital city is perfect for short visits. In my case I stayed there for three days. The population speaks fluent Dutch, a language that vaguely resembles Swiss German, but I can assure you that the Dutch can also speak English.
From Amsterdam-Schiphol airport you can easily get to the city centre by train; the city has an excellent public transport network. I recommend that you get a City Card which will allow you to travel on the network throughout your stay. You can also rent a bicycle to explore the city.
For this trip, I stayed in The Student Hotel which is a very modern hotel and above all it is in a very good location. There is an underground station that is easy to get to near the hotel.

In the wonderful city of Amsterdam you will find activities for families as well as young people. Museum lovers: you will be spoiled and, provided you have enough time, I recommend you visit the Van Gogh museum – it is worth going out of your way. If you plan to visit the house of Anne Frank, you should think about buying your tickets in advance. You can buy them on the museum website.
For shopaholics, you will find all the major retailers in the city centre. Before nightfall I recommend you take a short walk around the various canals; don't think twice about stopping and admiring the view. At night, I suggest you visit Amsterdam's Red Light District to admire all the various illuminations, but I do not recommend that you take any pictures.
The Netherlands is known worldwide for their cheeses and windmills. In Amsterdam you will easily find many shops specialising in Dutch cheeses. In most of them, you can taste the different kinds of Gouda for free.
De Gooyer is one of the biggest windmills located near Amsterdam, and today there is a brewery called Brouwerij 't IJ, as well as a bar selling these beers. With this taster, we can continue on our way towards the mills.
Following the advice of a friend, I went further out of Amsterdam to see more windmills. Travel for 1 hour by bus to Zaandam, Zaanse Schans. This site is actually designed for tourists: you have a windmill museum, many souvenir shops, places to eat and also a mini Gouda cheese dairy. To be honest, despite the 1-hour bus ride, it is well worth going off the beaten track, and you will enjoy taking some great pictures there.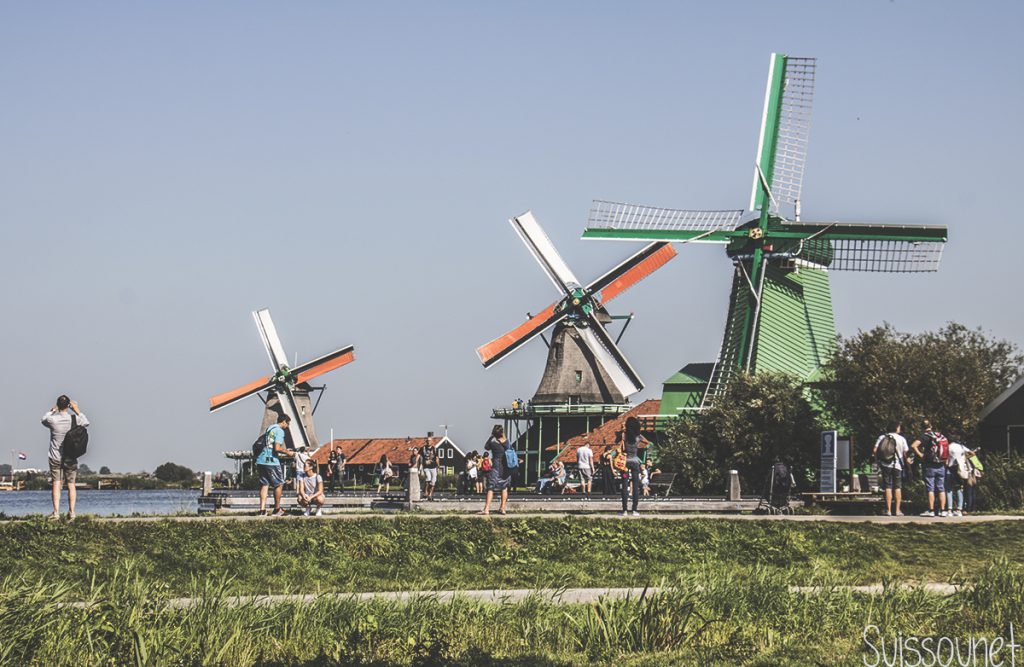 I hope that this little guide will give you the incentive to want to spend a weekend in Amsterdam.
You can always contact me if you have any questions about this marvellous destination.