You may have already seen it Kalte Lust is the trendy ice cream brand of the moment, it exists since 2017, founded by three ice cream enthusiasts, this store has become famous for its unique and delicious ice cream creations and it comes from Olten.
Olten, a charming town in the heart of Switzerland, is renowned for its beautiful scenery, fascinating history and booming gastronomic scene. Among the culinary delights this town has to offer, there's a real marvel for fans of artisanal ice creams: this is where Kalte Lust ice creams are produced, and where the brand has its main store in the heart of Olten – it's become a veritable institution in the region!
What sets Kalte Lust apart from other ice cream makers is the meticulous attention paid to the quality of its ingredients. Kalte Lust uses mainly regional ingredients. Fruits are taken as far as possible from local farms, and ingredients such as vanilla and organic chocolate come from environmentally-friendly sources. Their ice creams are original, regional, fair-trade and rich in variety.
When you enter the Kalte Lust store, you'll immediately be seduced by the wide range of flavors on offer. From classic timeless flavors such as vanilla and chocolate to more exciting combinations, there's something for everyone. Every season, new creative flavors are introduced, offering customers an ever-renewed taste experience.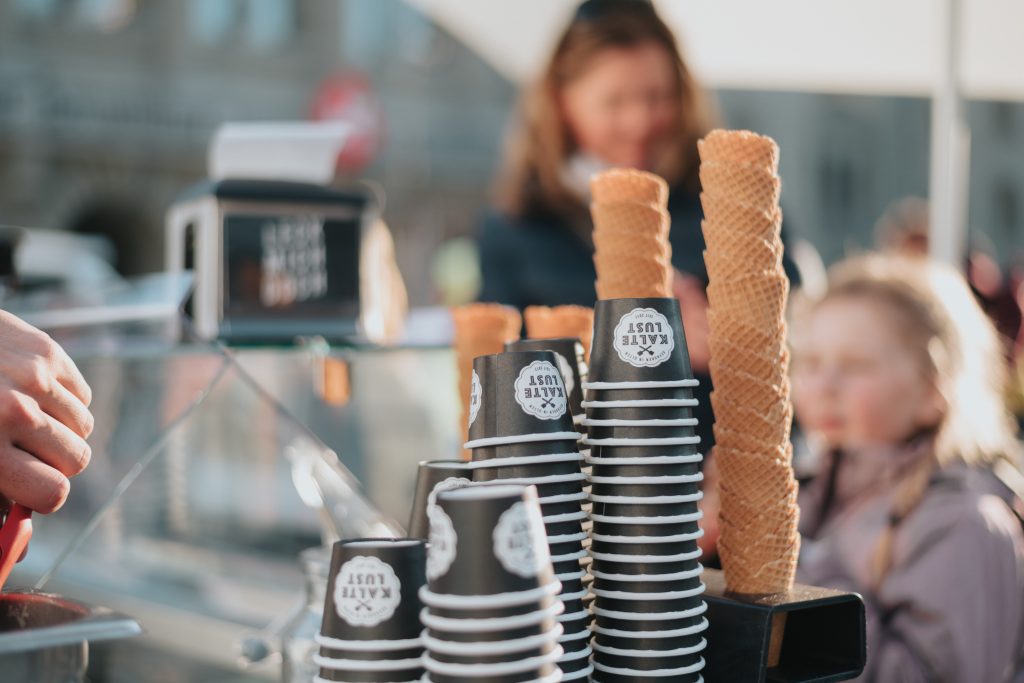 What makes Kalte Lust even more special is the warm, friendly atmosphere in the store. The attentive and passionate staff will be happy to advise you and let you taste the different flavors before making your choice. Whether you're alone, with family or friends, Kalte Lust's welcoming atmosphere will make your visit a memorable experience.
In short, Kalte Lust ice creams in Olten are much more than just a sweet treat. They are a true celebration of ice cream craftsmanship and culinary know-how. So let yourself be tempted by this unique taste experience and treat yourself to Kalte Lust's ice cream delights.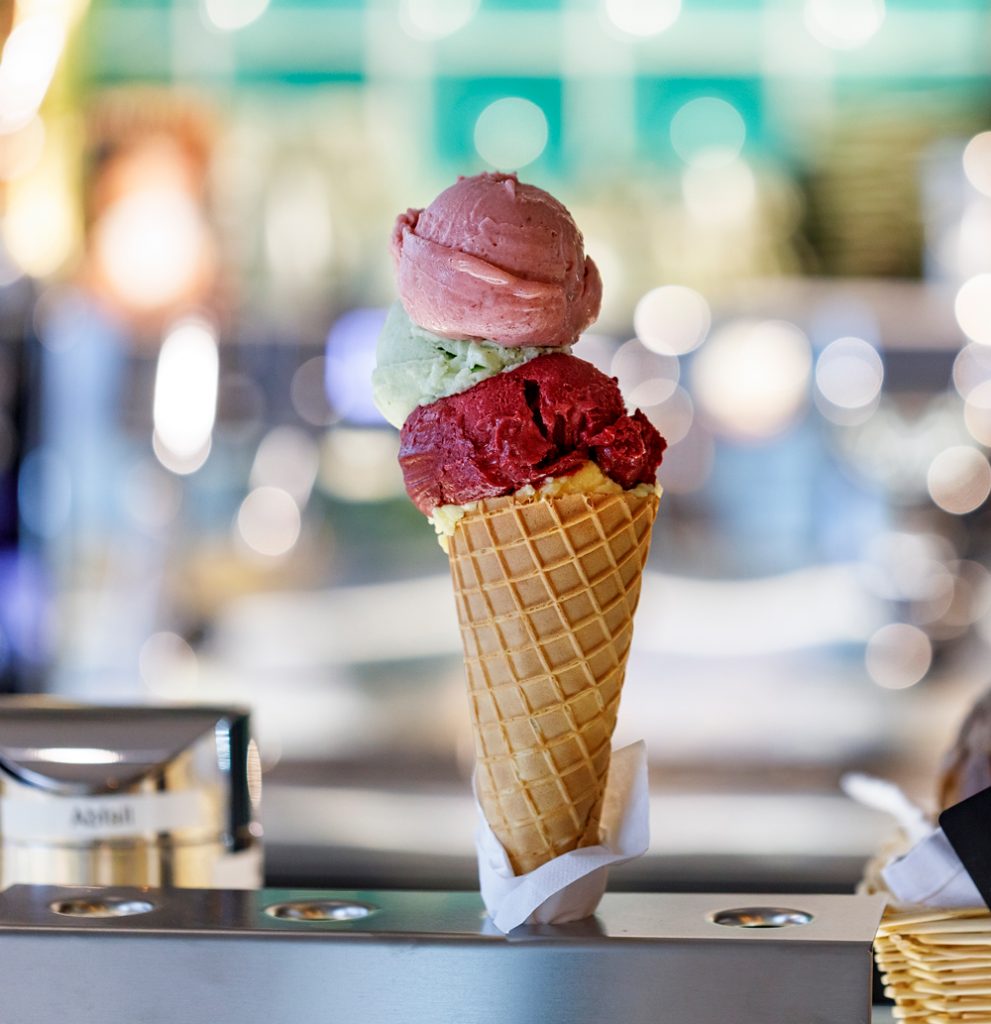 When the ice cream season is over, the main store transforms and sells hot soups! As their slogan so aptly puts it, "When it's COLD outside, we get HOT." They serve two to three different homemade soups every day, Monday to Friday, from 11:30 am to 2:00 pm, to fill you up, warm you up and make you happy on gray autumn days and cold winter days. From vegan to gluten-free or lactose-free, with or without meat, there's something for everyone in their soup kettles.
Kalte Lust is expanding rapidly, and you'll find their ice creams just about everywhere in Switzerland, from Olten to Zürich or even Berne. They're available at Coop and in many restaurants. If you'd like to know where you can find them, check out their website.
Kalte Lust
Hauptgasse 6
4600 Olten
kaltelust.ch
instagram.com/kalte_lust