The ROSSIS bag brand, founded in 1986 by Francesco Rossi, is known for its sustainably produced bags with a clean and elegant design. In 1993, the Swiss-born architect and fashion designer was already interested in sustainability when he created a series of bags for the Traffic Jam & FLASH bike courier service. They had to be lightweight, water-resistant and sturdy. The lightweight boat covers were made to meet the needs of bike couriers.
Over the years, Francesco has continued to perfect his sleek designs. He places great importance on durability and practicality. All his products are characterized by a well arranged interior storage space and are extremely robust. The durable products have been developed for more than 20 years in Zürich, Switzerland.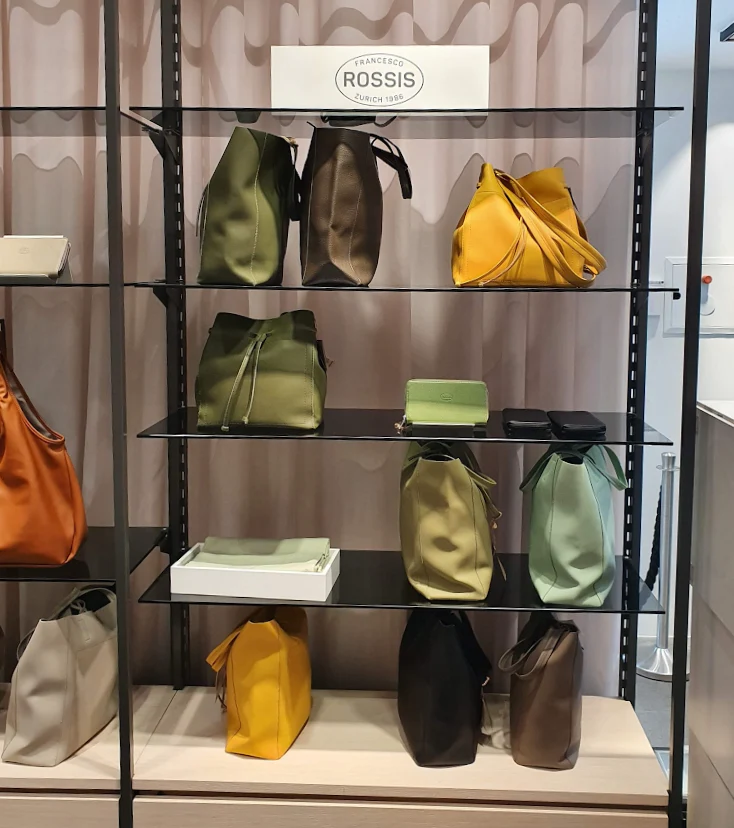 "I was always a little ahead of my time with my ideas," says the pioneering entrepreneur in retrospect. Today, when the topic of sustainability is on everyone's lips, Francesco can benefit from his years of experience in the use and development of recycled materials. Early on, the designer began to focus on recycled materials, and with success. The Rossis company develops bags and tote bags from recycled and vegan materials, with respect for the environment and robustness. The imitation leather is made from natural fibers and the lining elements from recycled PET bottles.
All 'I was a bottle' bags are made from 100% recycled plastic, such as PET bottles or old fishing nets. The crushed flakes are melted and transformed into fine threads.
Rossis has a store
Hauptstrasse 26
8840 Einsiedeln
rossis.com

Rossis is also available in many department stores in Switzerland
Coop City
Loeb.ch
pkz.ch